Gem Oil & Gas Key Features
Find Oil & Gas Projects At Every Stage
With GEM, you get access to major oil and gas projects across the globe. Whether you need projects in North America, Asia, or Australia, GEM has the project details and contacts you need.
---
Deeper Insights
Dive deeper with specific insights into the full scope of resources and energy projects globally, including mining, oil & gas and renewable energy projects from concept to operation. Use just one password to access all projects from within the same portal.
Track the full project lifecycle on all projects including the following stages:
Concept
Design Tender / Competition
Design Contract Awarded / Competition Winner
Early Planning
Rezoning
Oil/Gas Exploration
Oil/Gas Scoping Study
Deferred
Abandoned
Design & Documentation
Plans In Progress
Development Application / Resource Consent Application
Development Approval / Resource Consent Granted
Construction Certificate Submitted / Building Consent Application
Construction Certificate Approved / Building Consent Granted
Appeal lodged
Documentation In Progress
Oil/Gas Pre-Feasibility Study
Oil/Gas Definitive Feasibility Study
Site For Sale
Deferred
Abandoned
Pre-Construction
Expressions of Interest
Tender Called
Tender Called – Tenderers Listed
Tender Closed – Contract Not Yet Awarded
Tender Closed – Tenderers Listed
Contract Awarded / Builder Appointed
Deferred
Abandoned
Construction
Main Contractor On Site
Site Works Commenced
Construction Commenced
Deferred
Abandoned
Operational
Production
Decommissioning
Project Reports
Get accurate data on new oil & gas projects.
Each report provides you with all the information you need to present your product/service to the right people at the right time including:
Key contacts (name, phone number, email)
Location
Project value
Company Reports
Access detailed profiles of the companies driving new oil & gas projects – owners, developers, engineers, contractors, etc
Firm Name
Contact
Town
Phone
Fax
Email
ACCURATE, TIMELY & RELEVANT data
Get an edge on your competition with data on projects that are difficult to find and often missed by other information providers.
Our research process includes telephone verification of all projects to ensure validity and accuracy.
Projects are updated regularly for the best accuracy. Only projects meeting our strict criteria are added to the database presenting the most lucrative opportunities.
Save hours a week by naming and saving the searches yielding the projects you like most.
Return to those searches with a click of a button, share them to team members and get instant email alerts when a project is updated.
Search projects by the name of the project, the companies responsible, specific contacts, region, facility type, and much more.
Our industry-leading insights make it easy to find target projects and hidden opportunities from customers and partners that may have fallen off of your radar.
Need to know when a customer or prospect has a new project?
Want to make sure you are aware of projects awarded to competitors?
Our Company Watchlist feature allows sales and marketing teams to track activity from prospects, customers and competitors in near real-time with alerts on new activity as it enters our database.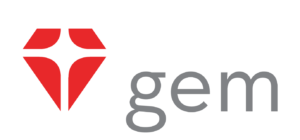 Why GEM?
EASY-TO-USE INTERFACE
Search by keyword, resource, location, project type, value, key dates and more
Online, real-time access to data updated on a daily basis
DATA QUALITY
Our data is subjected to monthly audits for accuracy and breadth.
New sources are added monthly from municipalities and project stakeholders.
Only human-verified data enters our database.
PERSONALIZED SUPPORT
Call us during regular business hours and talk to a product specialist in seconds.
Tailored information & data based on your location and target markets.
ONGOING TRAINING
Schedule FREE training sessions for your team on-demand to review how to get the most out of your subscription
FAQ
WHAT ARE YOUR SOURCES? WHERE DO YOU GET YOUR INFORMATION?
We have a highly trained research staff that gathers the information from thousands of resources — direct from project sponsors (GCs, architects, developers, owners), city/state agency filings, business/local publications, and primary research).
HOW CAN I EVALUATE YOUR SERVICE FURTHER WITHOUT SIGNING UP?
We offer a sample of actual projects for review along with a product overview.